An Innovative
Modern Brush
Color slant was created and designed with the colorist in mind. The design of this unique brush fits in your hand and glides the color from root to stem!
This innovative brush design offers a new way of achieving color from blending to sculpting into newly introduced techniques happening in the hair industry today!
The thickness of the handle to the smooth flexible sectioning tip allows you to work your magic! The Color slant tool is ideal for a full spectrum color techniques color touch up to smooth blended balayage.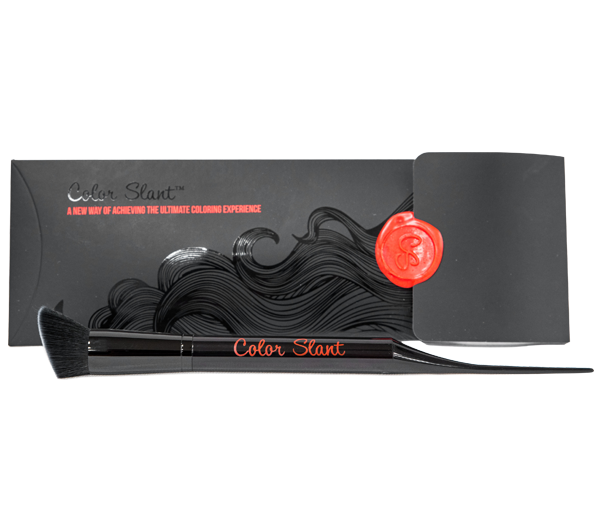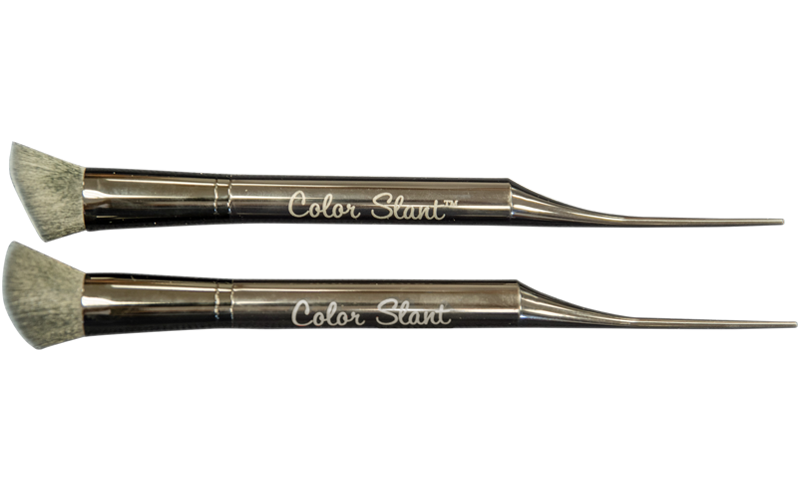 The Ultimate
Color Experience Tool
An easy to use everyday tool for all colorist. Being a professional colorist, you appreciate the importance of good tools to help you create the perfect technique which will always result in the exact look you desired.

Coloring
Application
The soft hair like bristles provides full coverage from start to finish. No more color marks left behind from the traditional hard bristle tint/color applicator brush surrounding the forehead, ears and nape of neck.
This Color Slant tool applies color evenly, full coverage, no mess, no cleaning in the skin area needed. Color slant is so easy to use, easy to clean, simply use warm water and soap. It's ready to use again in only a few minutes, just in time for the next guest.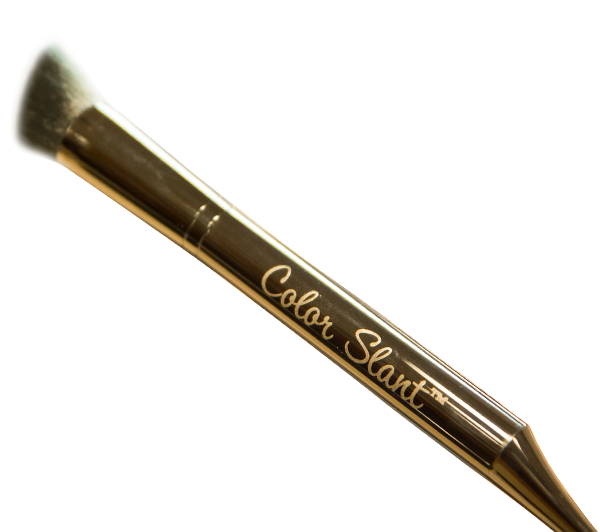 Benefits
More other surprises are waited for you explore
UNIQUE SHAPE
• The round thick shape fills great in your hand allowing for better control when applying color.
• The tip extension aides in clean sectioning and weaving hair.

THICK SOFT BRISTLES
• Holds color well, allowing good saturation which helps prevent dripping and saves color.
• Delicate bristles prevent scalp irritation with color application.

EASY APPLICATION
• Smoother/ softer blend for lightening techniques without leaving harsh lines.
• Full saturation with grey coverage.

Testimonials
Clients' reviews after they purchased